Castle Leslie Project
18th October 2019

Innovative Doc M solutions
1st November 2019

Universal design,
with all features needed
Profilo Smart designed a range of Lift-up Arm Support for the toilet area that is ergonomically shaped and foldable. They have an aluminium structure with internal components made of stainless steel and nylon; their support areas are in lacquered thermoplastic with a non-slip, warm touch and scratch-proof finish.

All the plastic components are anti-bacterial for a superior hygienic standard. The arm supports are available with an anodized or similar stainless-steel finish and in three different lengths: 60 cm, 75 cm, 90 cm. Its plastic component comes in 5 standard colours (White, red, blue, black, grey).

Profilo Smart's flexible system addresses and solves several different problems associated with accessible rooms. Addressing individual needs usually means sacrificing the style of an environment. Profilo Smart's flexible system combines elegant design with superior functionality.

Ultimately, our range of arm supports are an upgrade for your bathroom to be universally accessible welcoming everyone to use the toilet area.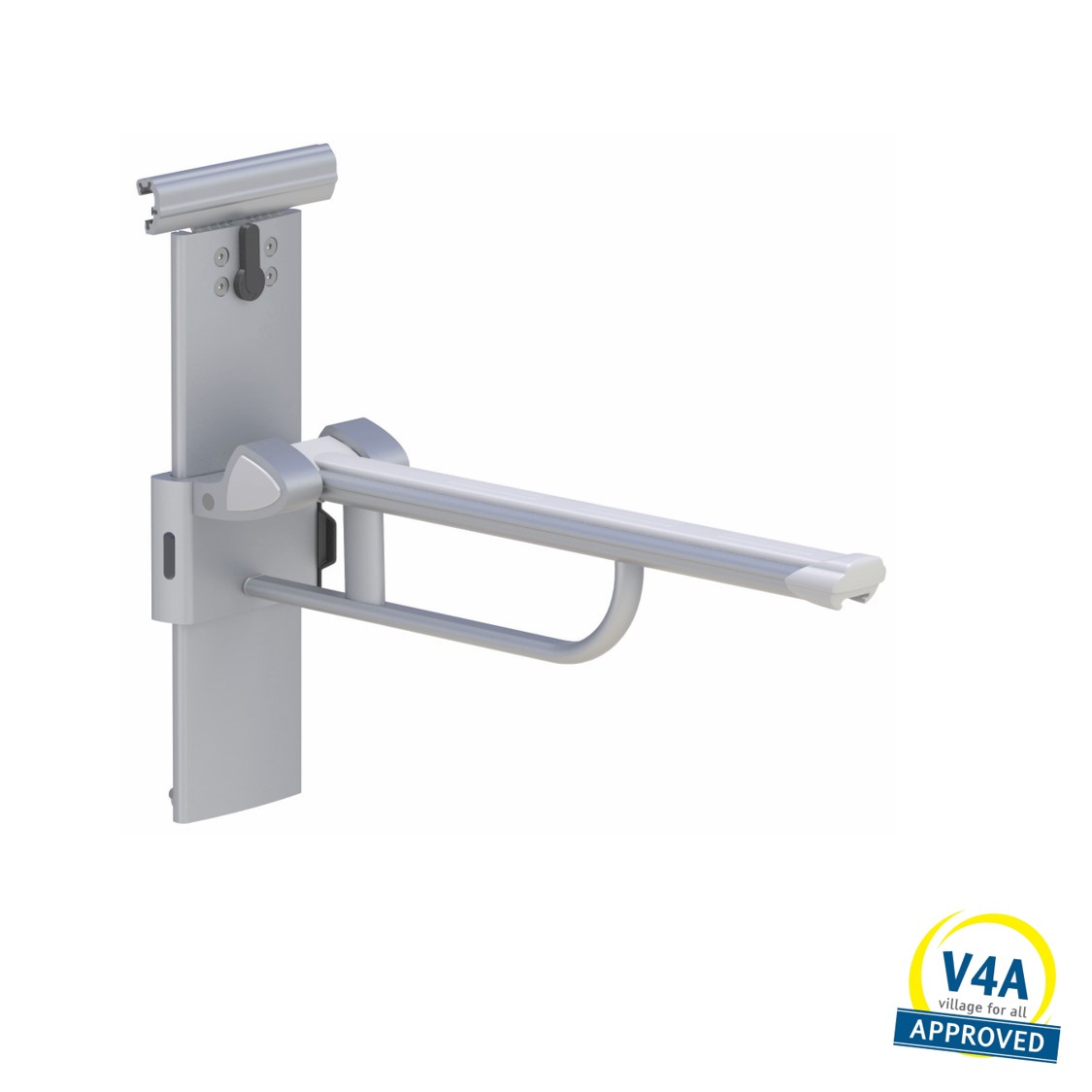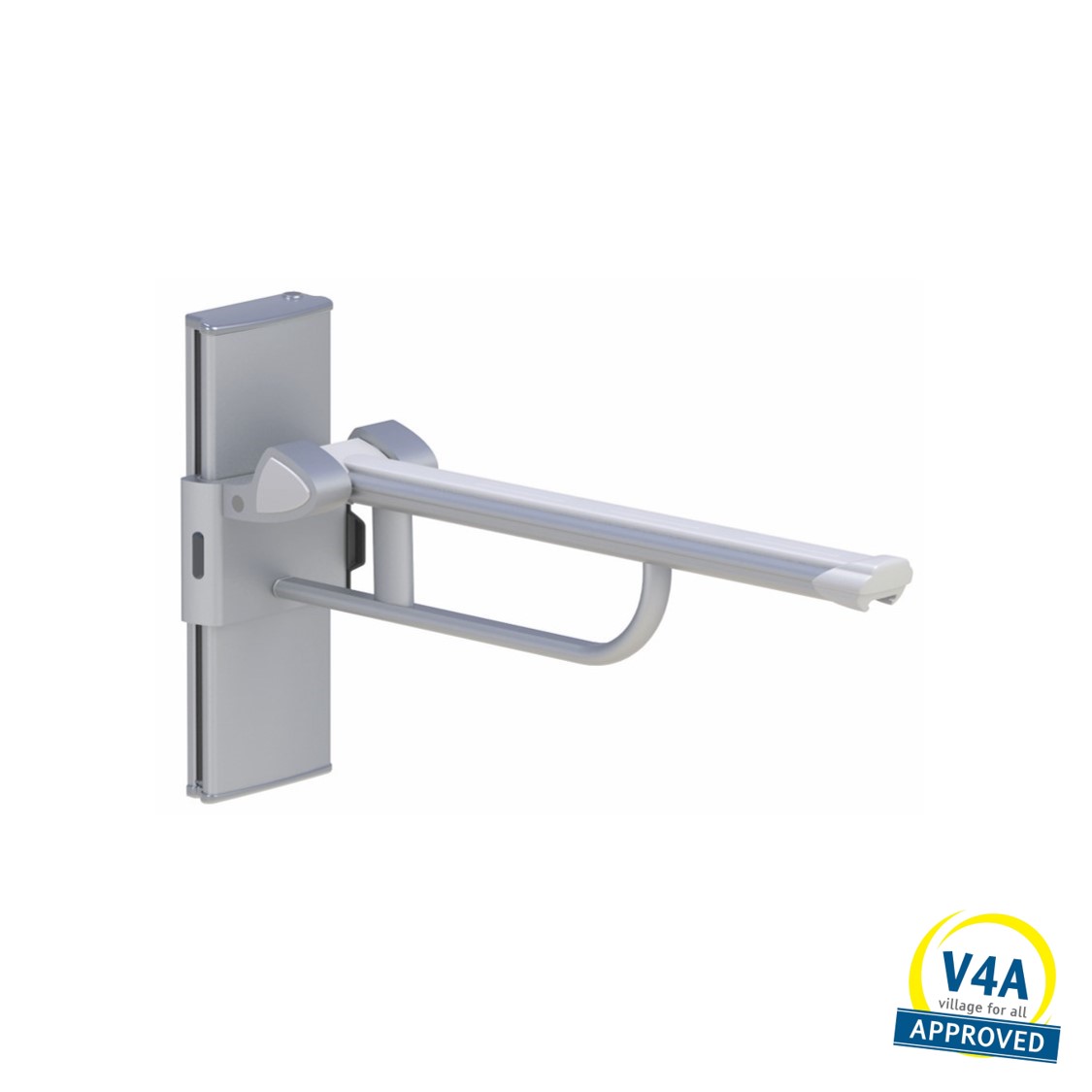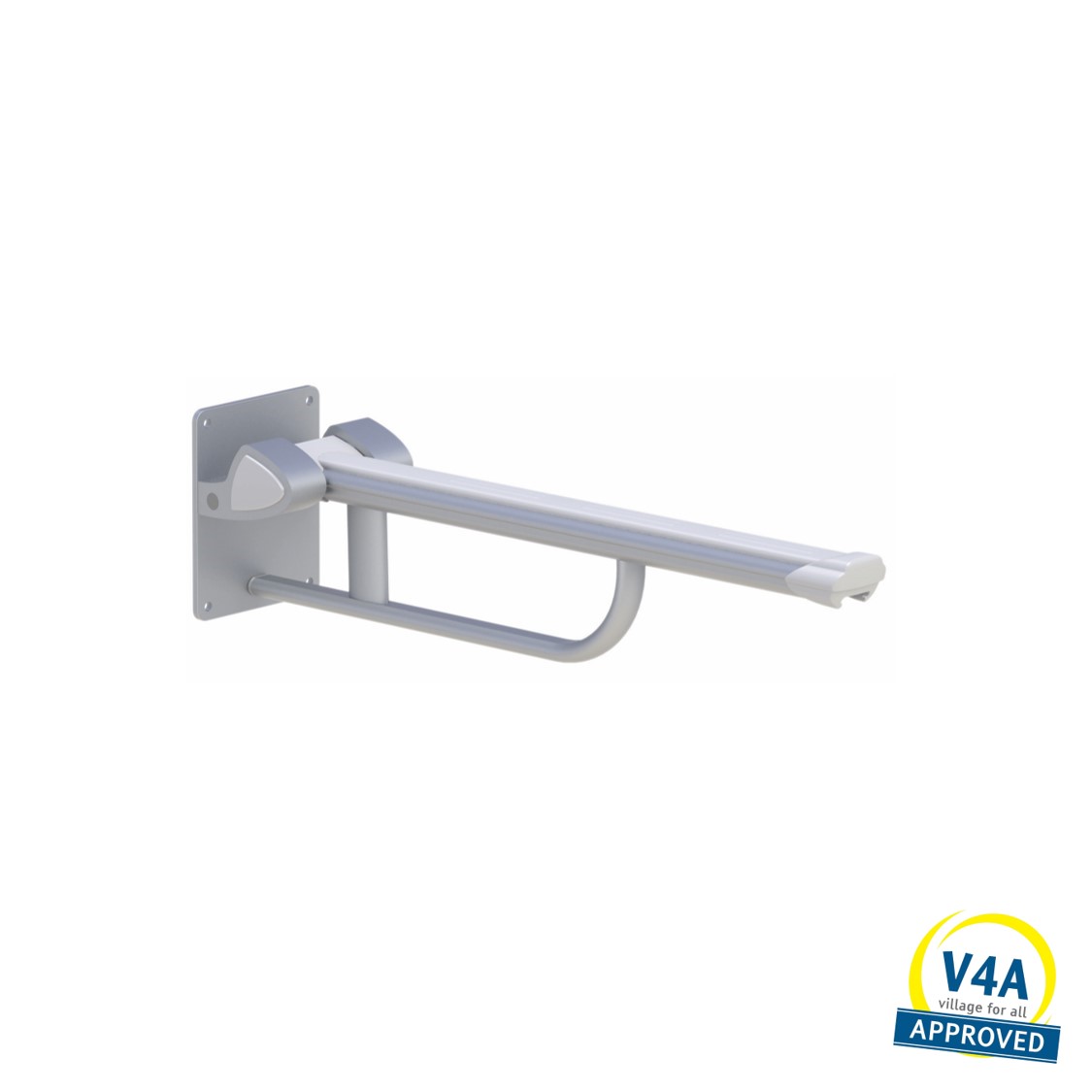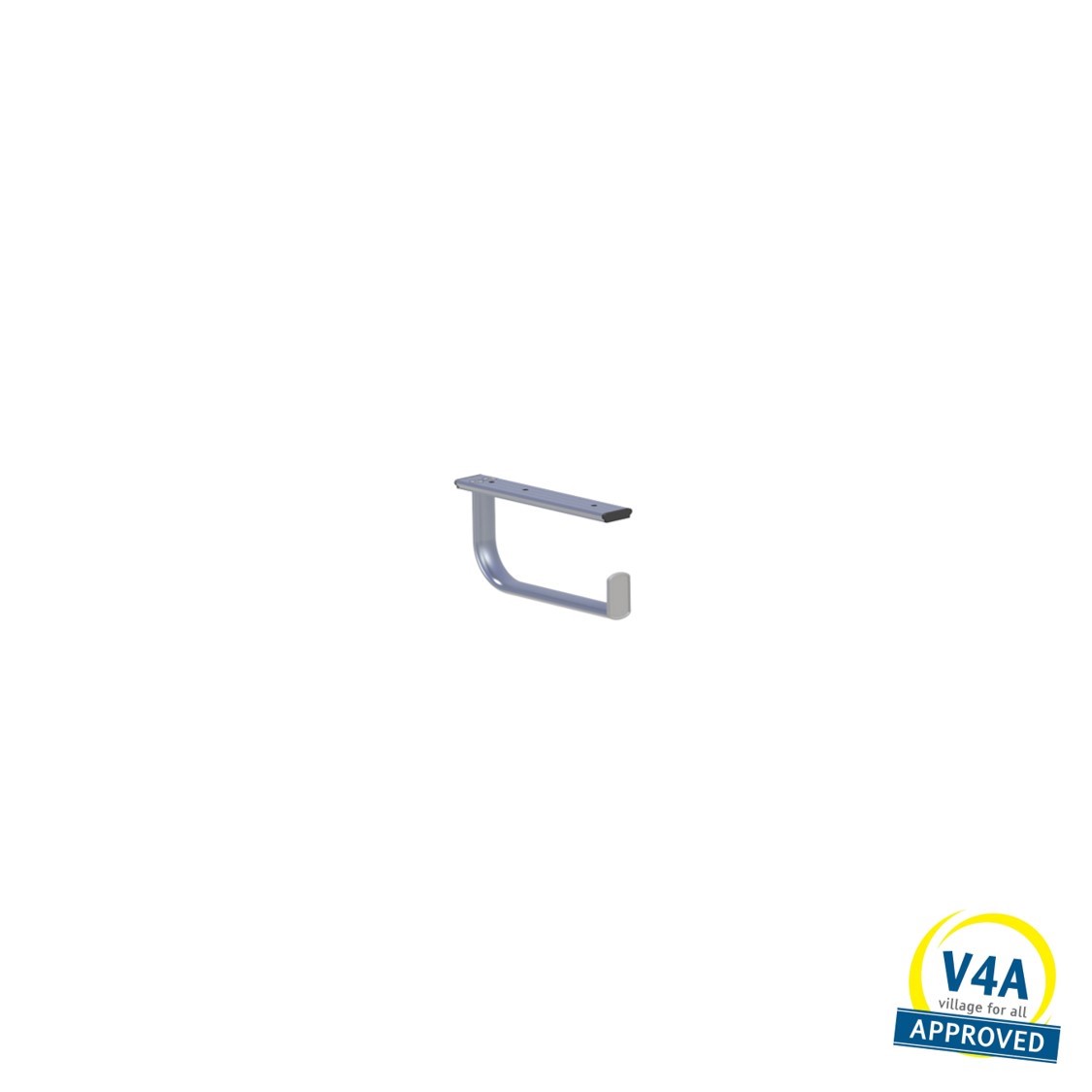 About Adjustability:
Our arm support can guarantee three level of flexibility:

Height & Sideways Adjustable.
• It guarantees the maximum level of flexibility and it is suitable for rooms with multiple users.
• It helps to address several needs of several different people.
• The height and sideways adjustable products can be added and removed from the track in a few seconds. This unique feature allows facilities to create versatile environments.

Height Adjustable.
• Elevated flexibility level.
• Indicated when it comes to addressing similar needs of different people (stable conditions).
• Indicated also for single users with changing needs.

Fixed.
• Indicated for single users with stable conditions.
• Recommended for public areas as an anti-theft and vandal-proof solution.