The Designer's mindset
29th November 2019

References Review 2019
13th December 2019

Business
Development
Since November 2015 Profilo Smart has been providing universal design solutions that continue to evolve and expand as the world inevitably changes, making sure we cover a diverse audience who want to feel welcome to every place they visit.

Our products are created to enhance the user experience and contribute to a more inclusive future.

This year 2019 the business has developed exceptionally and expanded in many areas:

· Profilo Smart has new partnerships with Status Design in Greece, HLS in Australia, Associated Medical Supplies Company in Hong Kong, with a new partner soon to be appointed in South Africa.

· We continue to build a body of reference work in hospitality and healthcare with connection with our distributors around the world. We have worked in several hotels in Italy, Ireland, Israel and Healthcare facilities in countries like France, The Netherlands, India, Switzerland.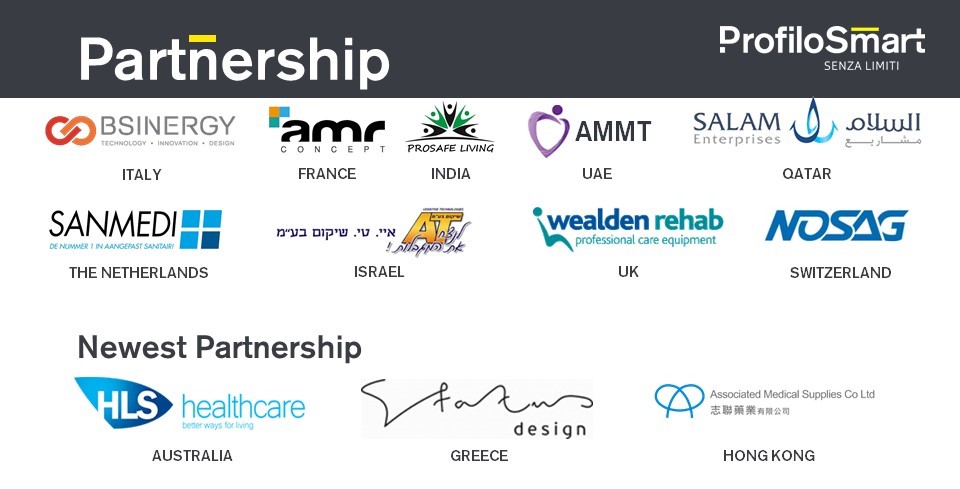 · Full approval by RIAI CPD Network Panel was granted and we rolled out CPD training to architects' practices throughout Ireland.

· Profilo Smart is also in the process of securing CPD with RIBA for the UK market, with a planned training programme to UK based architects.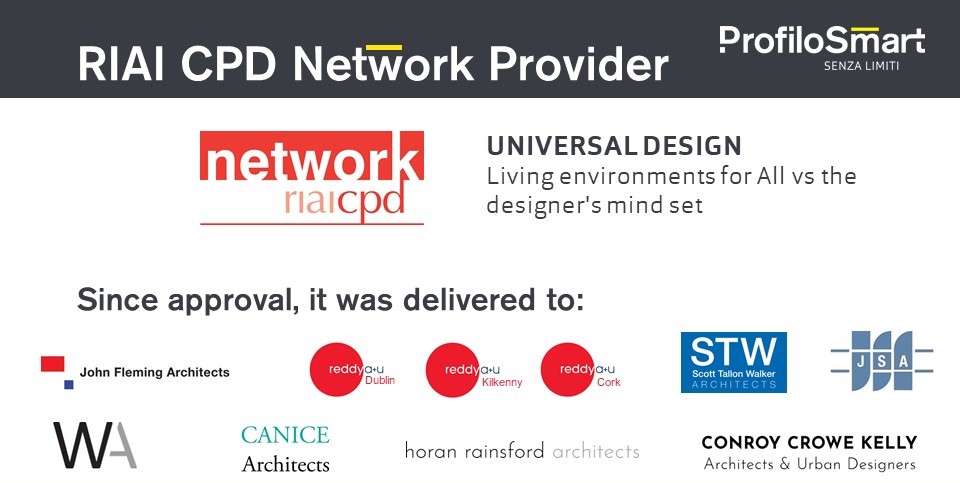 · Profilo Smart is working with NSAI and CEUD at the committee level on Universal Design such as Accessible tourism and Built environments.

· Universal Access: As part of their Consultancy, Training, and Access Auditing programme, Pro-filo Smart have been selected as partners within the program for Universal Design to the Hospitality sector in Ireland.

· We are continuing our relationship with POLI.design founded by Politecnico Di Milano, where we participated in different events throughout the year such as a talk about "Wellness & Life-style: Design for a better living" e "Hotel Design & Technology Solutions".

· Village for all®, an innovative tourism company with 11 years of experience and an international network has recognized a number of our products as guaranteed to provide Accessible Hospitality, without compromising on design, ensuring the guests' needs are put first.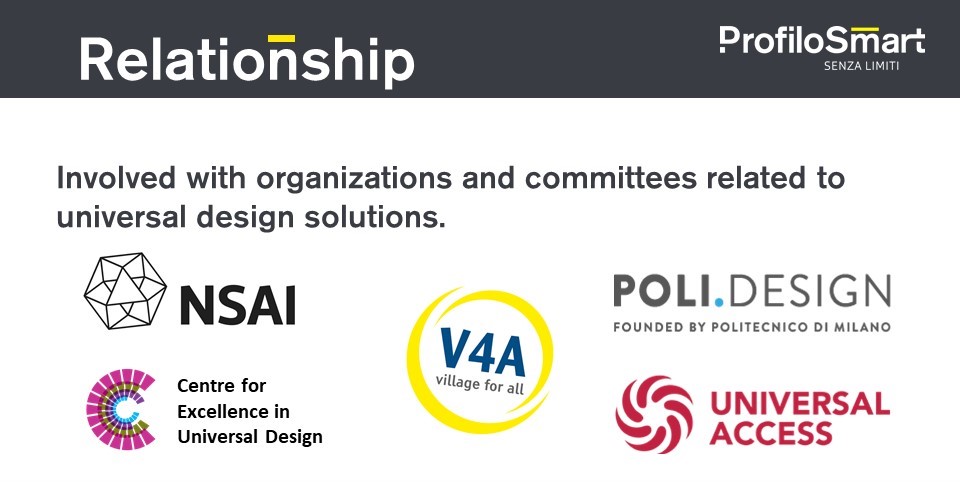 In this fast-changing world, it is more important than ever that Profilo Smart is consistent, reliable and respected. As an international company, we can make a substantial, positive impact in society, and inspire and work with others to create a more inclusive world.

We would like to thank all our employees, partners, and professional clients in the promotion and adoption of Universal access solutions.